Welcome to our doctor's office
Your medical proffessional team Dres. Werringloer offers you family medicine, naturopathy, osteopathy and travel medicine right in the heart of Herrenberg.

"The purpose of human life ist o serve, and to show compassion and the will to help others."
Albert Schweitzer (1875-1965)

Our practice philosophy is to view and treat people holistically and to support them in their physical and psychological well-being. Our mission and guiding principle is to assist people in their search for better physical and mental health. We offer support in all aspects of life whether this may be nutrition, physical fitness or psychological outlook on life. We aim to prevent diseases through medical checkup's instead of having to cure them. Trough this approach we can arrange comprehensive medical care. We would like to help create a balance by harmonizing conventional and traditional medicine.


Designing our medical practice we placed a strong emphasis on a friendly and warm atmosphere.

Being academic training practice associated to the Eberhard Karls University of Tübingen we display a network of qualified partners for your health.
IHR ÄRZTETEAM
Dr. Gunver Werringloer
Specialist in General Medicine

Teaching doctor of the University of Tübingen
Additional titles: Naturopathy, Sports Medicine, Acupuncture
Focus of Activity: WHO-Official Vaccination Centre against Yellow Fever, Travel Medicine , Diving Medicine (GTÜM e.V.), Nutritional Medicine (DGEM e.V.)
Dr. Richard Werringloer
Specialist in general medicine

Dr. Richard Werringloer (born August 8th. 1969) studied medicine at the Justus Liebig University of Gießen (Medical Exam May 25th. 1998) and received his title as doctor of medicine for his theses on: "The neurological and psychosocial development of children with hydrocephalus and the coping strategies within their families" (December 12th 1999). After his medical studies in Gießen he worked in the department of internal medicine at the Balserische Stiftung in Gießen as well as in the department of surgery of the city hospital of Idstein and in the ears, nose and throat office of Dr. Friese (Weil der Stadt) before finishing his specialization as a general practitioner in his mothers office (Dr. Margarete Werringloer ). After absolving his exam as general practitioner (July 19th.2001) he then joined the family office.
During the following years Dr Werringloer acquired further KV BW accredited specialities in natural medicine, chirotherapy and psychotherapy and enlarged his spectrum of treatment through courses in osteopathy, acupuncture, homeopathy and kinesiology. Because of the time he had spent in the united states during his youth and his the various periods of practical instruction he had taken in different european countries during his studies he speaks fluent English, Italian, French and Spanish.
team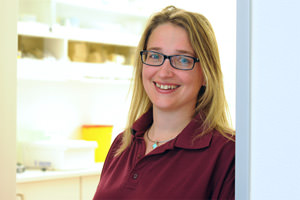 Tanja Laupitz
Anneliese Koch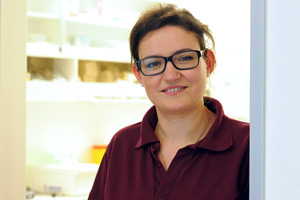 Elfate Saraci
Marion Ungericht
Sophia Bashir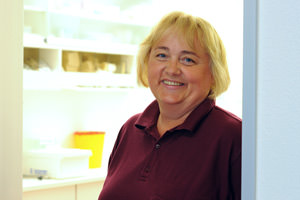 Klaudia Strzalka